Fermentation pots (or crocks) for Sauerkraut and pickled vegetables like Kimchi and sauerkraut recipe
The special feature of fermentation pots is the lid fitting in a circular grove that is filled with water like a moat. This water seal is a fermentation lock and allows fermentation gasses to escape, without allowing air to enter the pot. This feature reduces dramatically the formation of mould inside the pot. Half-moon weights are supplied with each pot. They keep the vegetables covered in liquid for long conservation.
The pots are made of pottery clay and baked at 1200℃ and covered with a lead-free glaze. The smallest pots, 2L and 3L, are made of salt glazed stoneware.
More on fermentation, click here.
For a recipe and tips to make sauerkraut, click here.
In addition to online shopping, there are also some stockists. Pick up can also be organized from G.F. premises.
Cabbage Slicers & Stompers
A type of mandoline where a square wooden frame contains the cabbage to be sliced finely which slides up and down. It is pushed back and forth with the hands, which presses on the cabbage at the same time. The shredding is efficient and fast. The stompers are wooden and efficient for compacting the shredded cabbage.
Here are the various pots/crocks and accessories.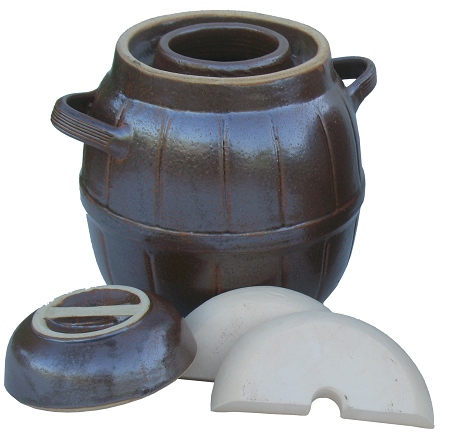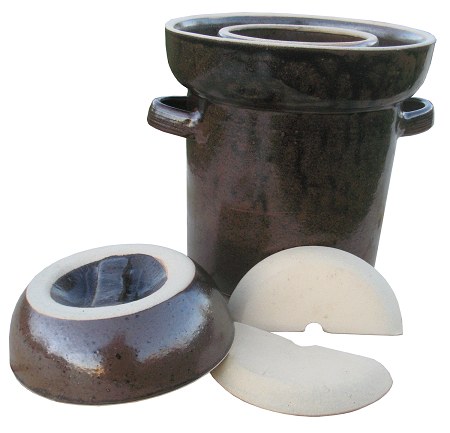 Two 6-Litre pots made in the Czech Republic, one barrel shaped and one cylindrical, Contain up to 3.5kg of compacted shredded cabbage.
The cylindrical pot has a particularly large water lock.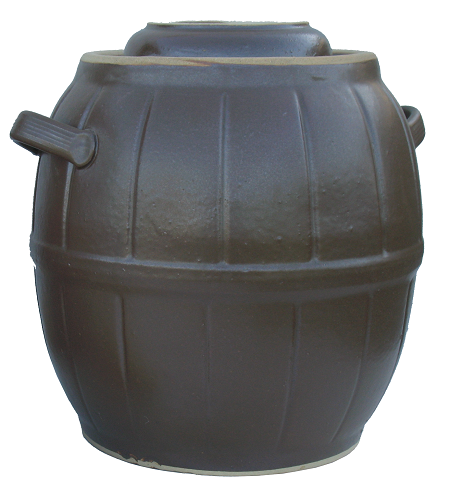 12-Litre pot, barrel shaped, brown, contains up to 9 kg of compacted shredded cabbage, made in the Czech Republic. More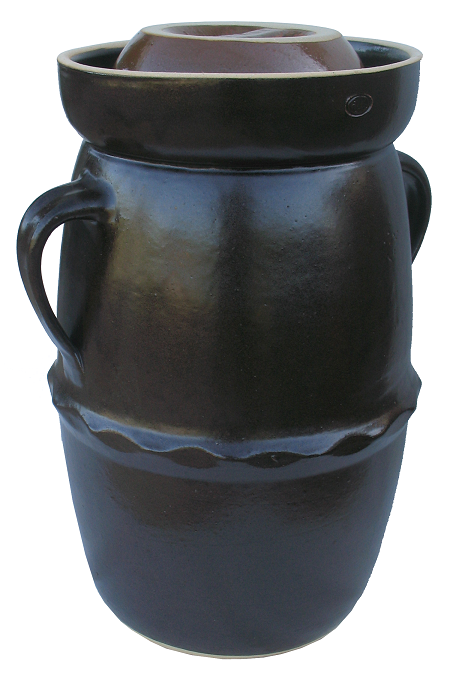 15-Litre pot, amphora-like, brown, contains up to 13 kg of compacted shredded cabbage, made in the Czech Republic. More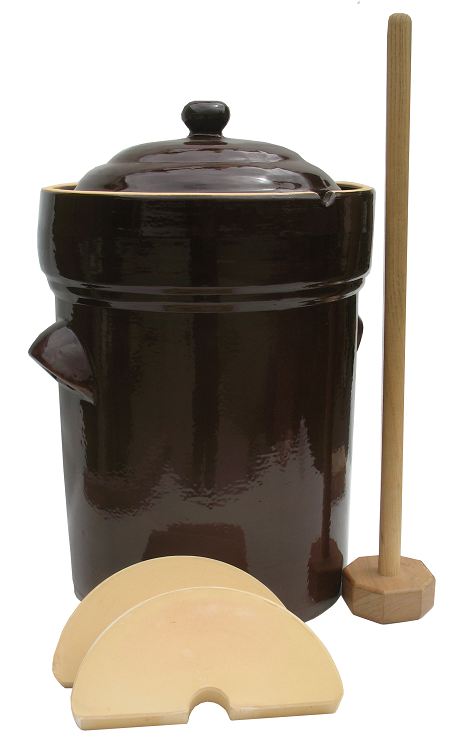 30-Litre pot. Cylindrical, olive-green, contains up to 26kg of compacted shredded cabbage, made in Poland. More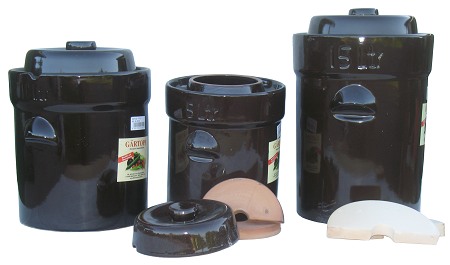 5L-10L-15L, 3 pots of identical cylindrical shape, black, made in Germany. More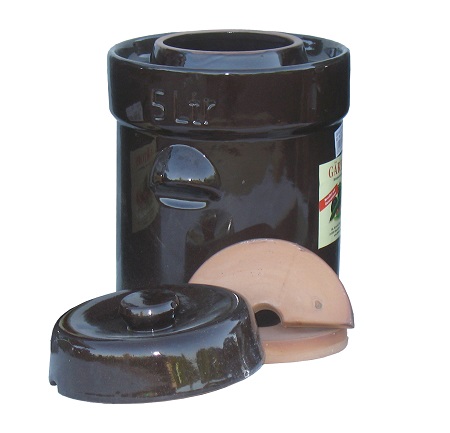 5L pots, cylindrical shape, black, made in Germany. More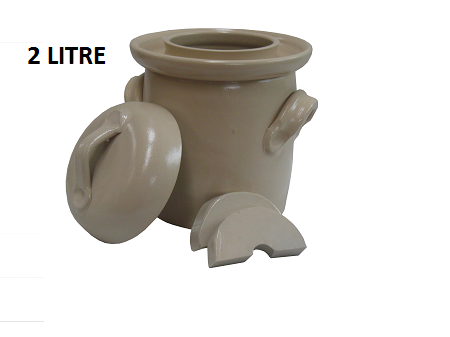 2L pots, cylindrical shape, light grey, salt glazed stoneware, very strong, made in Germany. More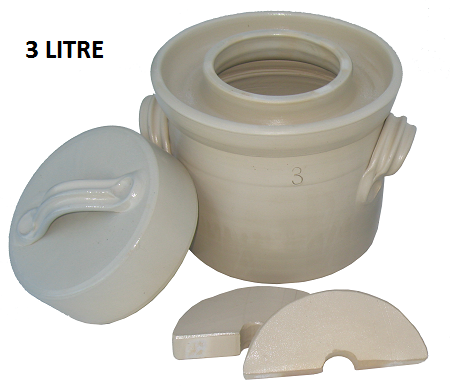 3L pots, cylindrical shape, light grey, salt glazed stoneware, very strong, made in Germany. More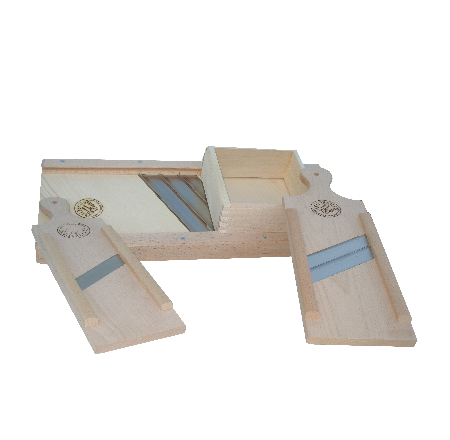 SLICERS, made by Silvretta in Austrian Vorarlberg. All wooden, very fine manufacture. 3 forged blades which stay sharp forever. More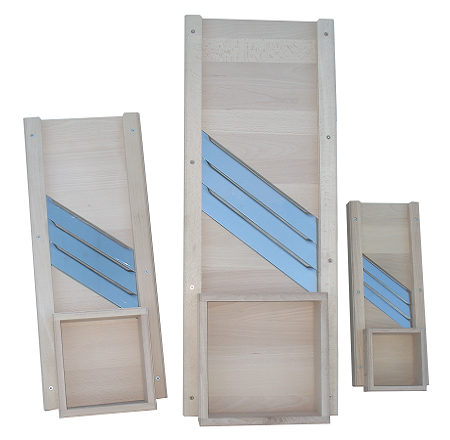 SLICERS, made in Germany, all wooden,3 forged baldes. More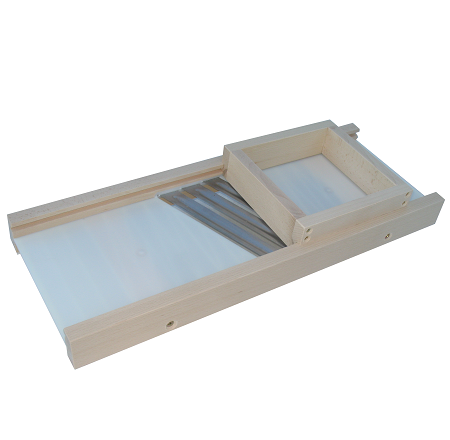 SLICERS, medium size, made in the Czech republic, wooden sides and drawer, man made laminate as sliding surface, 3 knives. More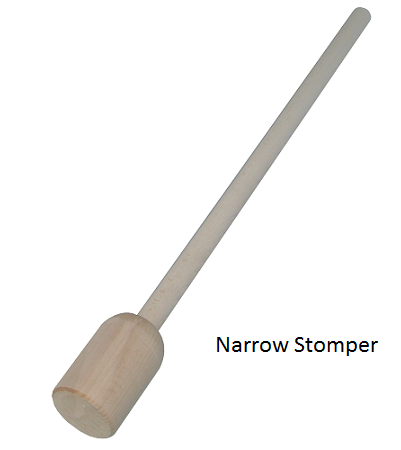 STOMPERS, Narrow, wooden. More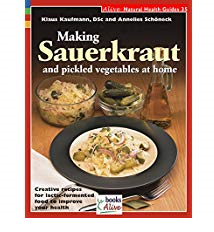 Making Sauerkraut and Pickled Vegetables at Home: Creative Recipes for Lactic Fermented Food to Improve Your Health. More
×